Conference of the London Stock Exchange
27.03.2015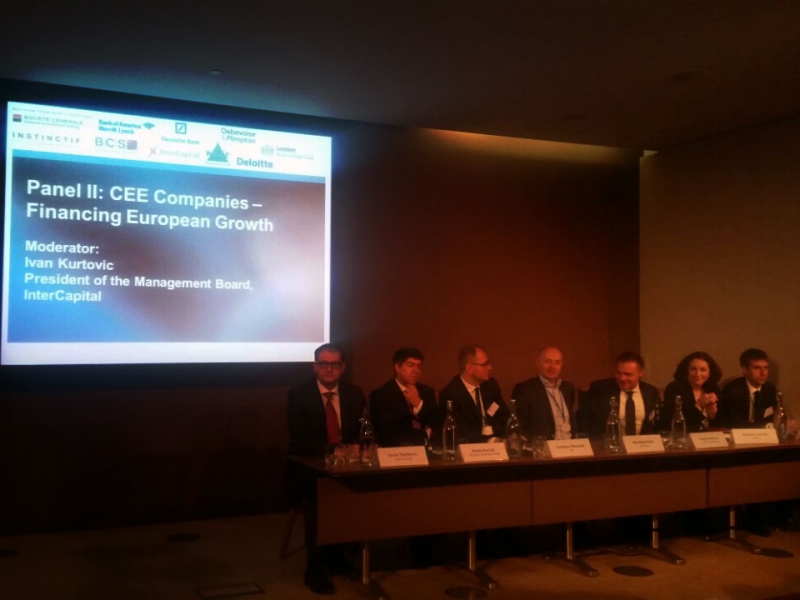 London March 26, 2015 – How to maintain and fund high growth rates? Business trends and future strategy; Cooperation between the European Bank for Reconstruction and Development (EBRD); Regional cooperation in the fields of agriculture and food industry – these were just some of the topics for the company representatives of the Southeastern Europe at the conference in London organized by the London Stock Exchange and Interkapital.
"Stock market launch is a strategic goal of MK Group. By achieving this we would accomplish one of the highest goals to compete with the best European and international companies, perhaps right here on the London Stock Exchange, which represents the cradle of modern market economy. The company MK Group would thus become the first Serbian company that is listed on the London Stock Exchange which signifies a success that goes beyond national boundaries, " said Miodrag Kostić, President of MK Group.
Besides Miodrag Kostić, Vedrana Jelusić, EBRD Director for Croatia, Matthew Runjak, a member of the Slovenian national holding company, Zoran Stanković, Executive Director of the Atlantic group, Uroš Ivanc, CFO Triglav insurance also participated at the panel on the financing of European growth and moderator of the conference was Ivan Kurtović, Executive Director of Interkapital.