GOOD NEWS FOR SERBIAN AGRICULTURE: COOPERATION BETWEEN MK GROUP AND VICTORIA GROUP
09.07.2018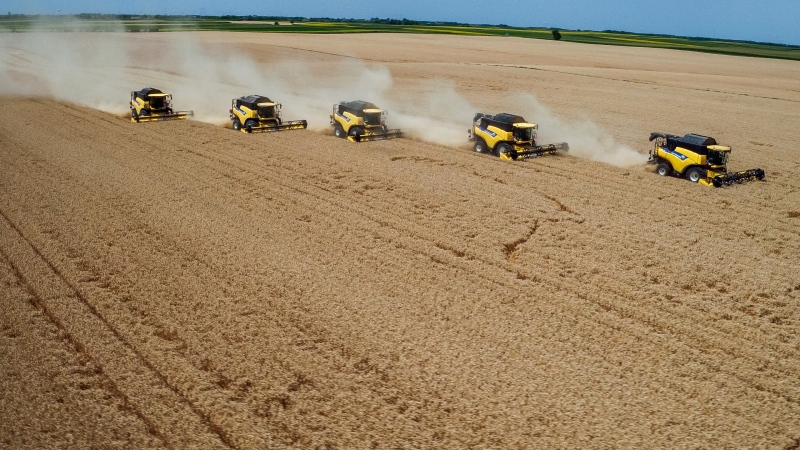 Director of MK Group, Dušan Radičević, has stated that MK Group's interest in assumption of receivables from Victoria Group's creditors represents a business opportunity for further development of both companies and the whole Serbian agrarian sector, as well as a multiple benefit for all involved parties in this process.
MK Group, which operates in 70 municipalities in Serbia, is one of the largest and most successful business systems in the country and the region. With 35 years of experience in agrarian business, it has grown into the largest vertically integrated company in this sector in Serbia and one of the largest in this part of Southeast Europe. It processes 30,000 hectares in the country and is the largest exporter of cereals in Serbia. The income that it generates in the agrarian sector is over 600 million euros. Since 2015, it has expanded its operations to Slovenia, Croatia and Montenegro. In addition to the agrarian sector, MK Group aims to position itself as a regional leader in the field of hotel industry, tourism and banking.
Victoria Group, whose main activity is trade and processing of oil seed crops, cooperates with over 300 agricultural cooperatives and 40,000 farmers. The company employs over 1,300 people in member companies: Sojaprotein, Victoriaoil, Victoria Logistic, Luka Bačka Palanka, Veterinary Institute Subotica, SP Laboratories and Riboteks. Since its establishment, the company has invested EUR 260 million in the capacities and modernization of its factories, which makes it one of the largest net exporters of Serbia. Soya and sunflower products are exported to over 60 countries around the world. Since 2014, the company is in the process of financial restructuring and reprogramming of repayment of loans, while implementing internal measures of optimization of business operations.
MK Group has decided for assignment of bank receivables of Victoria Group's members taking into account the strategic orientation of the MK Group for further investments in the field of agriculture on one side, and on the other side, potentials of Victoria Group to achieve good results on the domestic and foreign markets with a sound business model and financial consolidation. The public will be notified in a timely manner about all subsequent steps and details of cooperation.